QAHTTPd is a powerful and high-secure embedded HTTP server, developed from scratch in Java.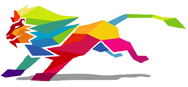 QAHTTPd contains an integrated Web Application Firewall so that no third party product are required to protect the Web Server against hacking. QAHTTPd is "self-contained" in the sense that no dependencies exist to any third party Java libraries. QAHTTPd runs on any operating system where Java is available. The entire QAHTTPd is encapsulated in a single JAR-file. QAHTTPd does not need to be "installed" before used. There is no "setup" procedure. QAHTTPd just works.
QAHTTPd Web Server Features
Pluggable HTTP/S connection adapter(s)
Pluggable log adapter
Self-tuning worker thread pool
Self-tuning SQL connection pool
Support of anonymous and authenticated sessions
Support of translating URL paths and replacing CGI parameters
Support of HTTP pre-processing filters
Support of Servlet-like functions (= Weblets)
Support of Streaming (= Streamlets)
Support of WebSockets (= WebSocketProcesslets)
Support of server-side JavaScript pre-preprocessors, callable from any HTML web page, before delivered to the HTTP client
Support of server-side Include Files pre-preprocessors, callable from any HTML web page, before delivered to the HTTP client
Automatically applied Response Content Compression
Implemented as Java module
Integrated dynamic Java class loader
Fast, secure and stable
QAHTTPd Security Features
QAHTTPd is intrinsically safe and can be operated directly at the internet without the need for additional security solutions.
Dynamic IP block list, enabled by default
Pluggable IP block list Alarm Adapter
Protection against DOS attacks
Protection against too many HTTP requests
Protection against too many invalid URL calls
Protection against too many form submits
Protection against too large HTTP requests
Protection against Zip bombs in compressed HTTP request content
Protection against guessing authentication credentials
Protection against guessing the session ID
Protection against of changing the User Agent within a session
Protection against of changing the IP Address too often within a session
Protection against receiving too many WebSocket frames
Protection against receiving unwanted WebSocket frames
Protection against receiving too large WebSocket frames
QAHTTPd is not freeware: Using QAHTTPd in your own projects requires a commercial license. License price and JavaDoc are available on request.
Simple Programming Example
import 

com.dkfqa.qahttpd.QAHTTPd;


import 

com.dkfqa.qahttpd.QAHTTPdProperties;



/**


 * Start a QAHTTPd server.
 */


public class 

MinimalStartup
{
    

public static void 

main(String[] args) {
        

try 

{

            

// set initial values of the HTTP server thread


            // --------------------------------------------
            QAHTTPdProperties qahttpdProperties = 

new 

QAHTTPdProperties();

            

// set the HTTP connection adapter


            qahttpdProperties.addIpPortAdapter(

"com.dkfqa.qahttpd.HTTPdConnectionAdapter"

, 

8000

, 

8000

);

            

// set the document disk root directory (this configuration is optional, normally not used for REST API servers)


            qahttpdProperties.setDiskDocumentRootDirectory(

"

/

opt

/

htdocs"

);

            

// start the server


            // ----------------
            QAHTTPd qahttpd = 

new 

QAHTTPd(qahttpdProperties);
            qahttpd.start();

            

// wait forever - until the QAHTTPd server main thread is terminated by an OS signal


            qahttpd.join();
        }
        

catch 

(Exception ex) {
            ex.printStackTrace();
        }
    }
}

---
© by David K. Fischer
DKFQA.com Version 2.0.3 released at 25 Dec 2019